WHY WE'RE UNIQUE
"There's one thing worse than change and that's the status quo." -John le Carre
ATA Cosmetics rethinks skincare to address the real needs of its clients. We're commited to challenging the status quo and creating better solutions for our evolving needs.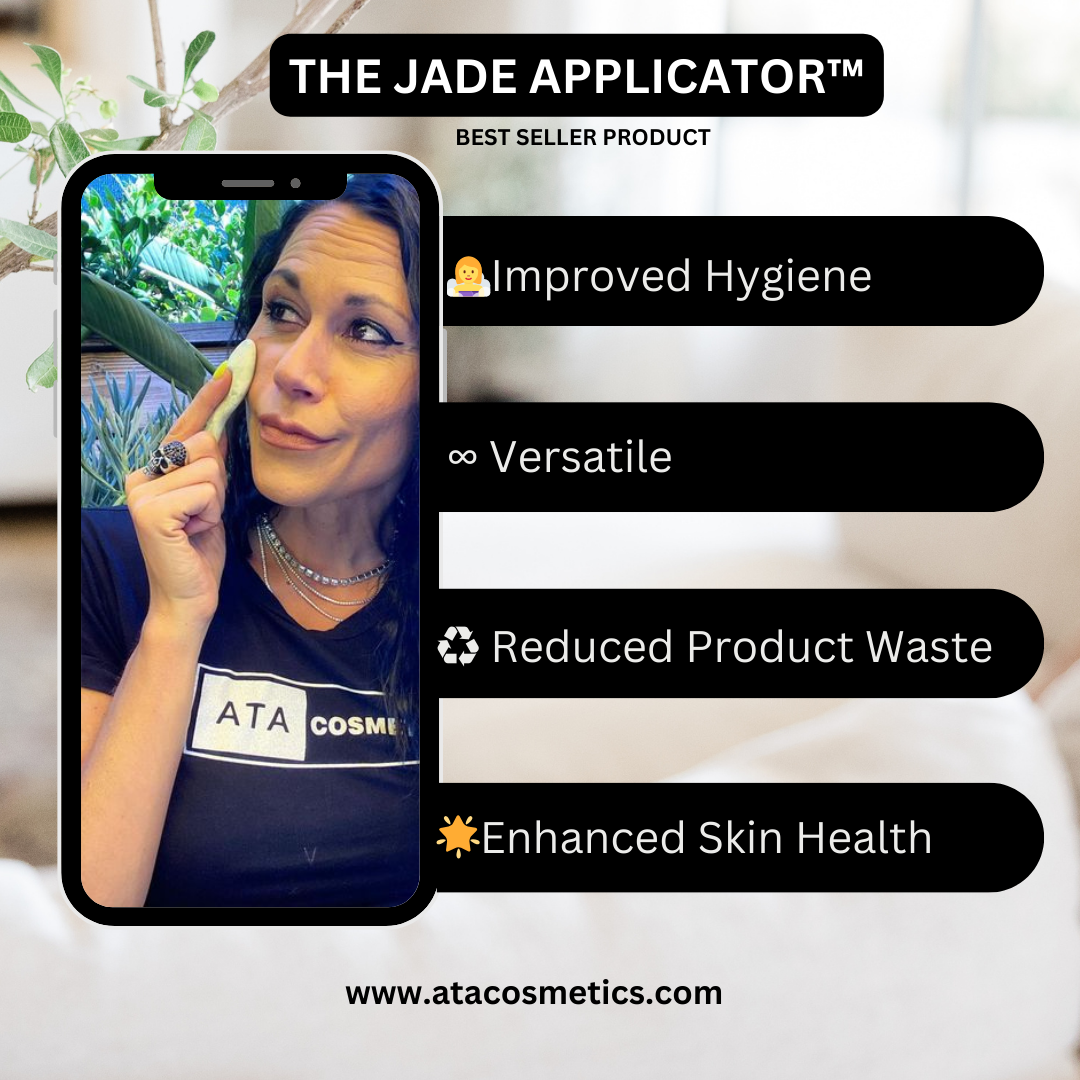 OUR SIGNATURE ITEM
Stop wasting expensive liquid products.
Stop caking your face with bacteria.
Elevate your skincare and makeup routine while applying liquid products.
Expect more from your applicator!
The Applicator™
The Jade Applicator™
Ergonomic

Our unique design effortlessly navigates every contour of your face. With a pointed tip for precision around the eyes and nose, and a rounded bottom for targeted layering, you'll achieve a professional finish every time.

Reduced Product Waste

The Jade Applicator minimizes product absorption, requiring less product for the same coverage. This puts more money back in your pocket!

Hygienic & Sustainable

Say goodbye to bacteria-harboring tools like sponges, brushes and fingers. Our applicator is a sustainable and hygienic alternative for applying liquids, keeping your skin healthy & beautiful. Plus, it's easy to clean—just rinse with water & soap after.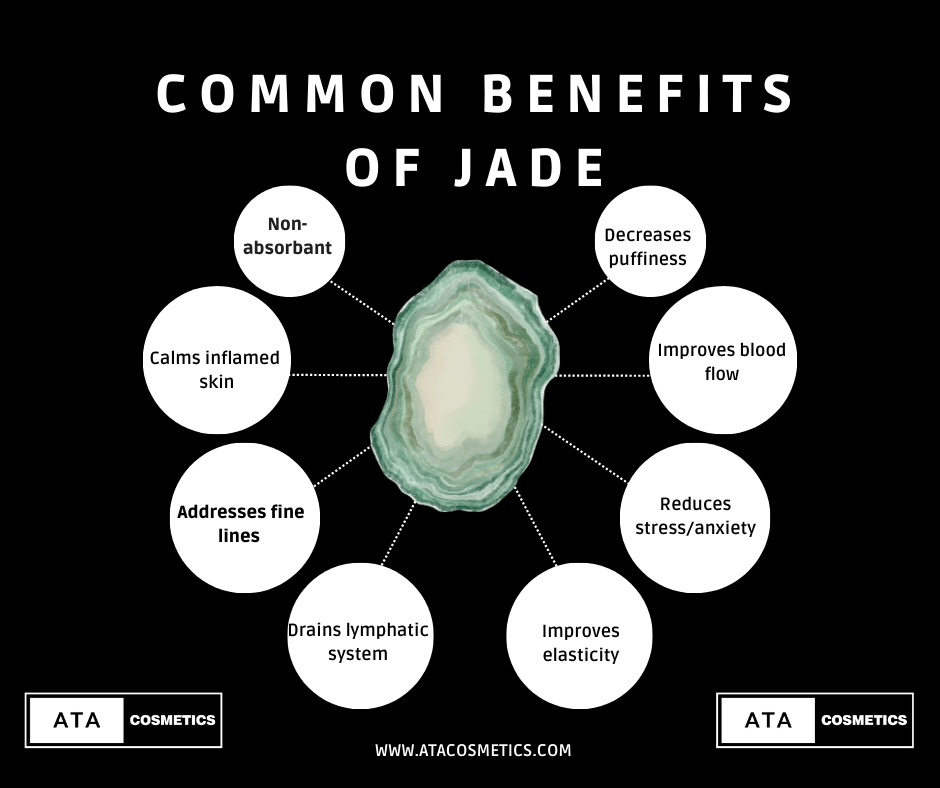 WHY WE USE JADE?
Jade, a gemstone associated with healing and rejuvenating properties, has been used for centuries in traditional Chinese medicine and skincare practices.
We've coupled jade with the daily routine of applying liquid products, helping our clients save time, money, and enjoy a spa-like, massaging experience with The Jade Applicator™!
The Applicator™
See The Jade Applicator In 3D

How to Use The Jade Applicator™

See and hear from MUA's and their clients!
Testimonials
Amanda T:

"The Jade Applicator was so smooth and much better than the sponge or my fingers! Plus, it was nice and cool to ease puffing and inflamation on my face!"

Geri C:

"I blended two colors and it mixed perfectly! I love it!"

Donna S:

"I am a 70 year old woman that loves using this applicator for putting creams and blush on my face.  It's a face massage twice day and has made a difference!"